$15.00 inc. GST
Revolutionary Micro Cellophane Technology powder hard wax
Drip-less formula & low melting temperature
Rich, velvety texture applies wafer thin & sets atmospherically, contouring the body like a second skin
Exfoliates, nourishes & rejuvenates
Masqua is enriched with paraffin, omega 3 and hydrating minerals that exfoliate, nourish and rejuvenate the skin. Masqua calms and moisturises the skin and is suited for waxing even the most sensitive and delicate areas of the face and body. Clients will feel the difference as they leave your salon with a sense of tranquillity and soft, naturally beautiful skin.
Watch as the unique powder melts at a lower temperature into a luxuriously rich, velvety formula. Used just like a traditional hard wax, the instant touch dry film can be applied wafer thin whilst remaining soft and pliable underneath. Masqua's unique drip-less formula glides effortlessly across contours of the face and body, without resistance, forming a masque that adheres like a second skin, taking with it even the shortest and most stubborn hairs. With no mess or wastage, Masqua saves you time, making your salon more profitable so you can pamper your clients with a waxing treatment they'll never forget.
SKU:

877365005014
Category: Wax
Related Products
Sale!
Rated 4.00 out of 5
$32.95 inc. GST
Sale!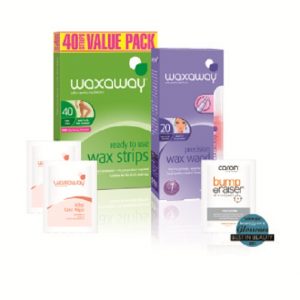 Sale!