Little Green Baby Shampoo and body wash 240ml
Little Green Baby Shampoo and body wash 240ml
$19.95
Safe, Gentle and Hypoallergenic for Little Ones
Little Green Baby Shampoo and Body Wash is a mild tear-free, all in one formula which gently cleans and nourishes baby?s hair and skin. Delicate enough for even the most sensitive skin. Hypoallergenic and gluten free. Clinically tested and contains no allergens, parabens or sulfates. 240mL
Key ingredients:
?Aloe: Heals and moisturises skin
?Oat Extract: Soothes irritated skin
?Liquorice Root: Calms inflamed skin
?Vitamin B5: Moisturises and smooths dry, chafed skin
?Vitamin E: Promotes healing of scalp and skin
?Silk Proteins: Promote healthy hair and skin
Related Products
Sale!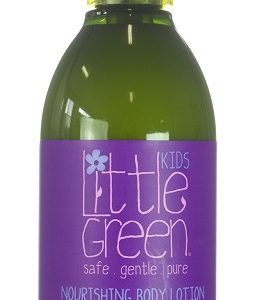 Sale!