Little Green Baby Nourishing Body Lotion 240ml
Little Green Baby Nourishing Body Lotion 240ml
$22.95
Safe, Gentle and Hypoallergenic for Little Ones
Little Green Baby Nourishing Body Lotion is a gentle moisturiser for face and body, rich in aloe, vitamin B5 and E to heal and protect. Formulated and tested to calm irritation and defend against dryness. Easily absorbs, leaving skin smooth and hydrated. Perfect for a relaxing bedtime routine. Hypoallergenic and gluten free. No parabens. 240mL
Key ingredients:
?Aloe: Heals and moisturises skin
?Vitamin B5: Moisturises and smooths dry, chafed skin
?Vitamin E: Promotes healing of scalp and skin
Related Products
Sale!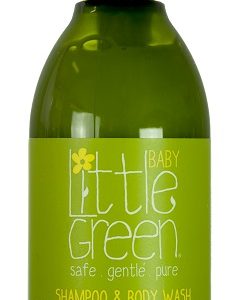 Sale!