Little Green Kids Body Lotion 240ml
Little Green Kids Body Lotion 240ml
$23.00
Safe, Gentle and Hypoallergenic for Little Ones
Little Green Kids Nourishing Body Lotion is a lightweight face and body moisturiser which heals and protects. An infusion of vitamin E, olive oil, shea butter, aloe and oat extract penetrates deep into the skin to prevent dryness and lock in moisture. Perfect for kids and adults with sensitive skin conditions. Clinically and dermatologist tested. No allergens or parabens. Hypoallergenic. 240mL
Key ingredients:
?Aloe: Heals and moisturises skin
?Oat Extract: Soothes irritated skin
?Vitamin E: Promotes healing of scalp and skin
?Shea Butter: Deep skin hydration
Related Products
Sale!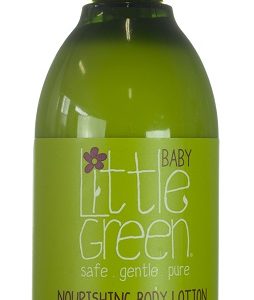 Sale!