Theorie Smoothing Conditioner 400ml
Theorie Smoothing Conditioner 400ml
$19.95 inc. GST
Pure Professional Smoothing Conditioner transforms dry unruly frizz with deep strand hydration and repair, for utterly smooth, sleek, shiny hair.
ELEMENTAL BOTANICAL COMPLEX
Sea Kelp Protein and Amino Acids strengthen and silken frizz
Hibiscus Extract smoothes split ends and adds shine
Seaberry Extract softens and restores elasticity
Marula Oil instantly hydrates into core, eliminates breakage
The Botanical Balance of Science + Nature
Free of Sulfates, Parabens, Phthalates & Other Harsh Additives
Safe for Color Treated Hair
Related Products
Sale!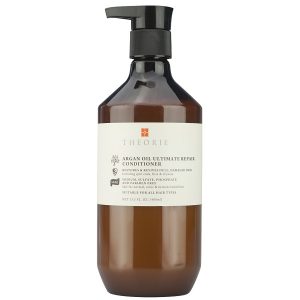 Sale!